Content of the article
Someone wanted Andrew Chute dead and while he might not know it, the Sarnia Boilermaker's days were numbered.
Content of the article
The 45-year-old was found shot dead in the early morning hours of April 14 in a conservation area between his hometown and London.
Cops said little about the investigation, including the motive.
What is known is that Chute joins a growing list of people who have died violently in and around Sarnia over the past two years.
According to our sister newspaper, The Sarnia ObserverChute is the 14th homicide investigation in Sarnia-Lambton since March 2020, when the COVID pandemic began.
So far, cops have filed 20 first- or second-degree murder charges during that time.
With a population of just 72,000, the murder rate in the sleepy town at the bottom of Lake Huron converts to around 280 murders a year in Toronto.
Content of the article
"I was told there was a stretch in the 80s, it was a similar number," Sarnia Mayor Mike Bradley told the Observer"but it's rare and it's been rare in the past 20 years to see so many."
What explains a murder rate that seems unfathomable for such a small community?
For starters, a former member of the city's criminal underworld told the Toronto Sun that the city is awash in drugs, with a small army of methheads still looking to score.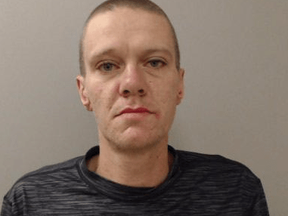 "There are a lot of retirees, the trades, and not much else," the source said, asking not to be identified. "There aren't many alternatives for teenagers and other young people."
Idle hands and all that.
The source said drug-motivated home invasions have become a part of life.
For three days in January 2021, two people were murdered in their homes. Sue Elin Lumsden, 66, was found dead at her home, as was Zamboni arena pilot Allen Schairer, 62.
Content of the article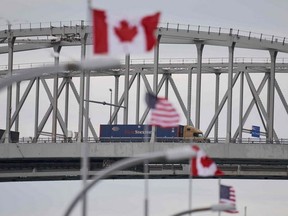 Joshua William Tomlinson, 35, of Sarnia, is charged with two counts of first degree murder. Noah Elijah Brown, 28, is also charged with first degree murder in Schairer's murder.
"Most of them are looking for money to score drugs or drug debts…and domestic murders," the source said, adding that COVID lockdowns have put women at risk.
"They couldn't get the help they needed because everything was virtual. There is no security or privacy with Zoom, so they cannot walk away from their attacker. All the services that are there to help them are disrupted.
But mostly, it was the drugs that drove this sordid slice of Canadiana.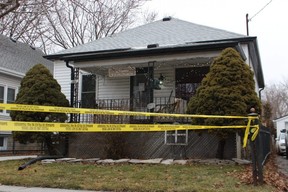 "There are a lot of drug-worn people out there," the Sarnia source told The Sun. "They need money to buy more drugs and meth smokers are crazy. I have a lot of friends who have overdosed, are in jail or have been murdered. Overdoses in the Sarnia area have doubled.
Content of the article
"And all these people know each other."
People like Andrew Chute who will never see the birthday number 46. In his obituary and Observer articles, friends and family recalled the father's love for sports and "contagious laughter".
A laugh that is now silent.
South of downtown Sarnia is the infamous Chemical Valley, so named for obvious reasons. The city was once the most polluted in the country, but in the past decade it has been cleaned up, although most of the pollution still comes from the United States.
Environmental cleanup was easy. Cleaning up the city's social problems can be much more difficult.